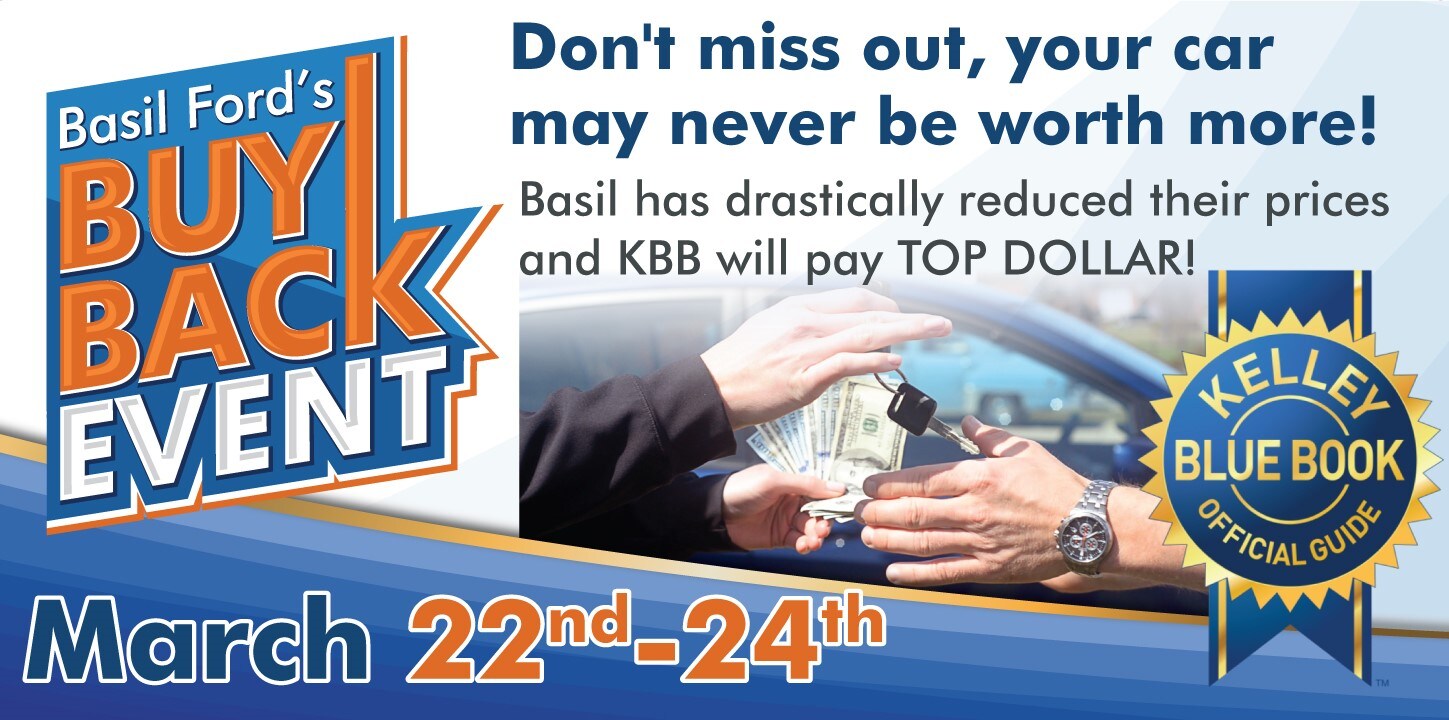 Don't miss out on this event, your car may never be worth more! 
Basil Ford & Kelly Blue Book have teamed up to give you a GREAT deal! Whether you want to purchase a vehicle or just sell your vehicle, Basil has drastically reduced their prices and KBB will pay TOP DOLLAR for yours! 
Cash on the spot for your old car... even if you don't buy one from us! 
Link: https://business.facebook.com/events/108189853344207/