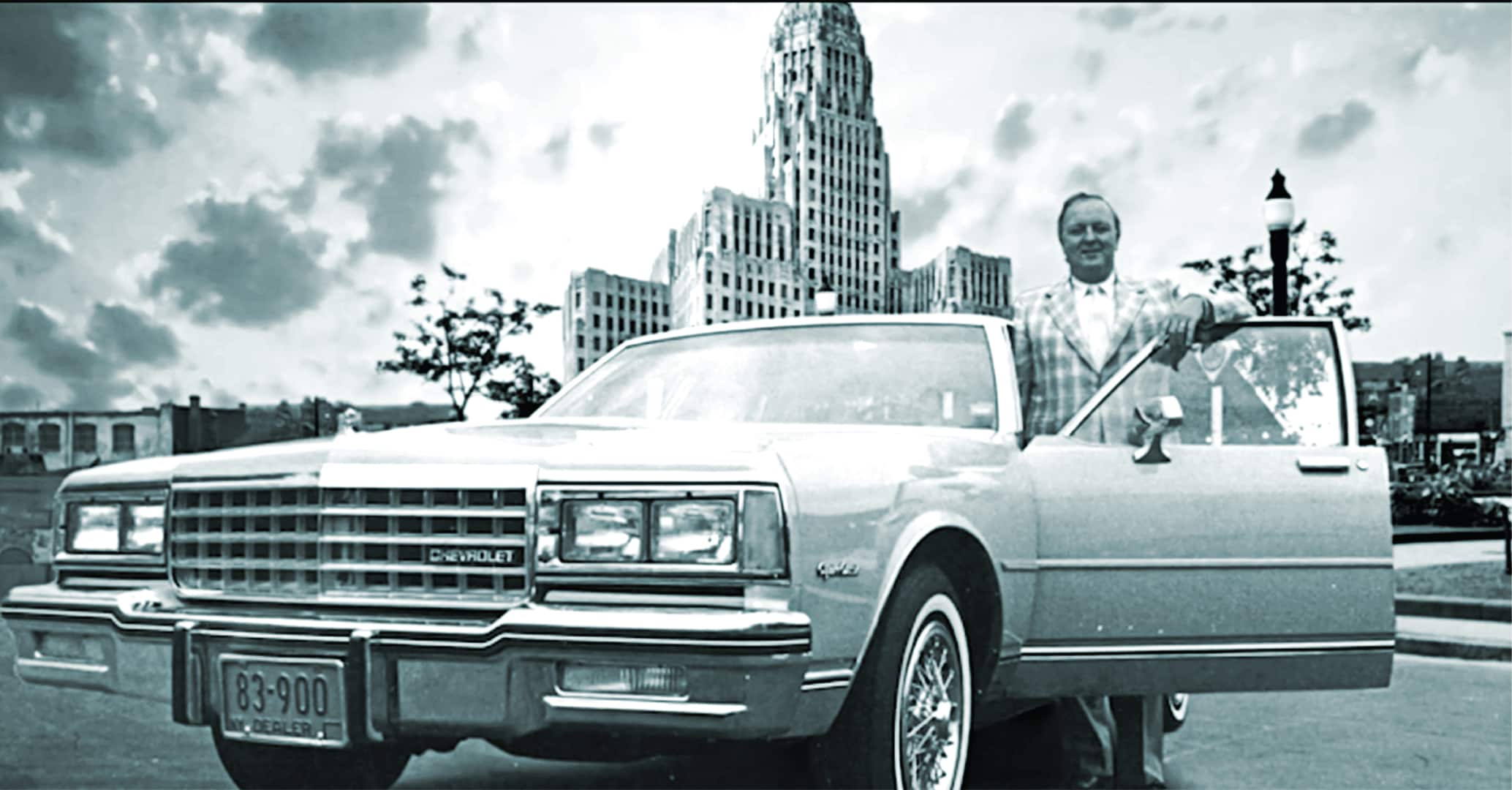 Thank you for visiting our website,
In 1952 Joe Basil Sr. began serving Western New Yorkers' automotive needs. His business was founded on the basic principal of Simple Courtesy. That is one thing that has never changed. Simple Courtesy to our customers, employees and the community remains the driving principal of Basil Ford today.
Our customer focused principals have allowed Basil Ford and the Basil Family of Dealerships to humbly grow with ten locations, representing seven franchises, selling over 12,000 vehicles annually.
Most importantly, Basil Ford and the Basil Family of Dealerships employ over 500 of the finest people in WNY. We owe our success to our employees. Each employee is dedicated to delivering the finest in customer service today, building loyal customers for tomorrow.
Our goal and hope is that we earn the privilege to serve you today, and for many years to come.
Learn More About Basil Ford. Proudly Serving Drivers Like You, from Cheektowaga NY to Buffalo NY, Tonawanda NY and Depew NY, And Everywhere in Between
If you're in the market for a new or used car, you've come to the right place. The staff at Basil Ford is committed to helping you find the right vehicle for your needs. What's more, they're also dedicated to helping you maintain it long after you drive it home for the first time.
So where do we begin? Most like to take a look at the latest Ford models to hit our showroom, including the Ford F-150, Explorer, Edge, Mustang and Fusion.
Those looking to keep some of that hard-earned money in their pockets, meanwhile, like to consider our lineup of used cars as well.
Of course, whether you choose new or used, Basil Ford staffs a team of expert auto finance specialists who can help you find the right loan or lease for your needs. From start to finish, we're by your side to make the buying process as easy as possible.
And after you've purchased your next vehicle, Basil Ford doesn't go anywhere. Instead, we continue to support you with an onsite service department, which operates using only certified Ford parts - a combination that's sure to result in many worry-free miles in your vehicle's future.
Whatever your automotive needs may be, Basil Ford is here to serve you. Located at 1540 Walden Avenue in Cheektowaga, New York, we're a quick drive away from the surrounding Buffalo NY, Tonawanda NY and Depew NY areas. Come see what we can do for you today.